The article discusses five upcoming wedding trends for the year 2024. It highlights the resurgence of vintage-style wedding photography, the popularity of live saxophone music for wedding entertainment, the rise of weekend wedding celebrations, the adoption of dress codes for guests, and the trend towards vibrant and bold wedding themes using striking colours. These trends aim to add a modern touch of elegance to weddings. The article also mentions the availability of experienced wedding planners at One Warwick Park Hotel in Royal Tunbridge Wells to help couples bring their dream weddings to life.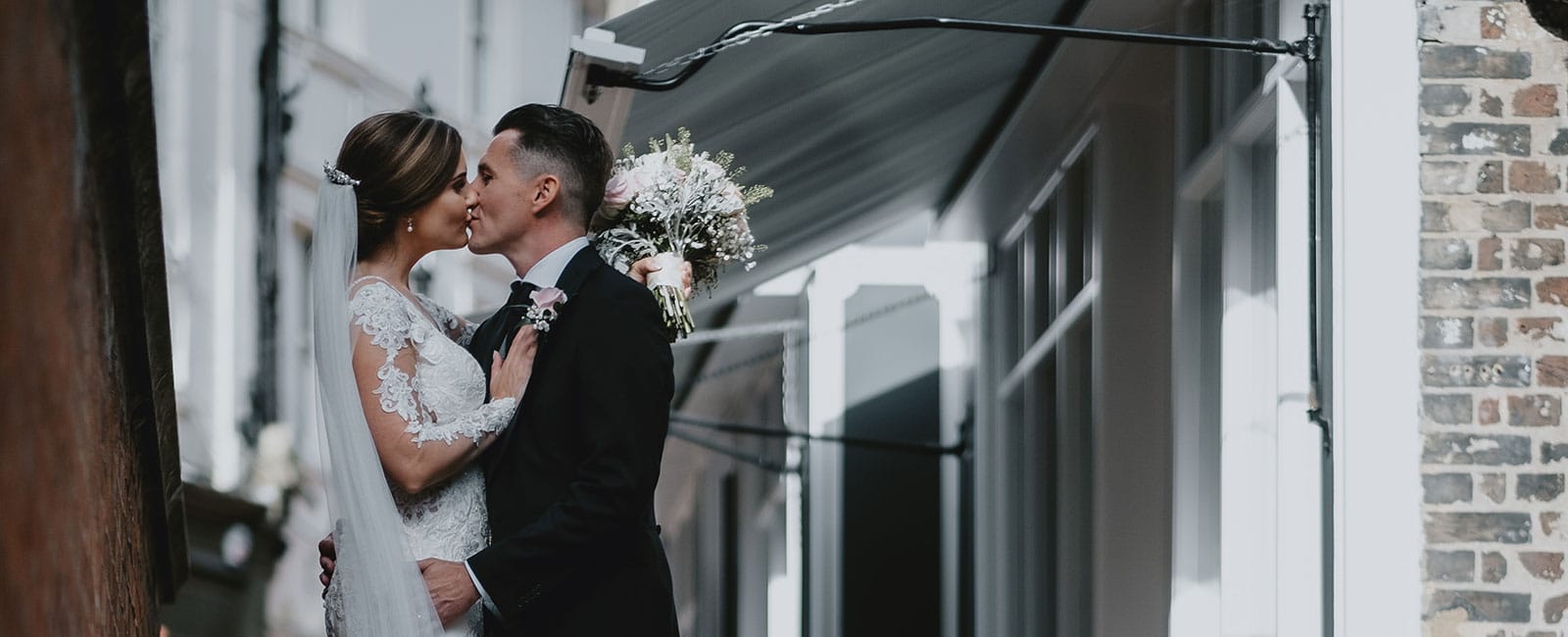 As wedding experts in Royal Tunbridge Wells, we've seen many wedding trends come and go. But 2024 is shaping up to be quite unique! So, if you're a bride-to-be planning to tie the knot next year, you're in for a treat as we explore the top wedding trends you should know about.
From vintage-style photos to live saxophone music and vibrant wedding themes, these trends are perfect for couples who want to add a touch of modern style to their big day.
1. Vintage-Style Wedding Photos
Vintage-style wedding photos are making a comeback. These photos have a classic, old-fashioned feel, and in a world where everything is digital and instant, waiting for your photos to develop adds some extra excitement to your special day.
2. Live Saxophone Music
Live saxophone music is becoming a hit in 2024. It's a versatile choice that can add a unique touch to all kinds of wedding songs, from old classics to modern hits. Whether it's during the ceremony, drinks reception, dinner, or evening party, the saxophone can set the perfect mood.
3. Weekend Wedding Celebrations
Why limit your wedding to just one day when you can enjoy it for a whole weekend? More couples are opting for weekend wedding venues in 2024. This trend, borrowed from American weddings, means you can have rehearsal dinners, farewell brunches, and more, giving you and your guests more time to bond and make memories.
4. Dress Codes for Guests
Setting a dress code is getting popular among brides and grooms. It adds a touch of sophistication and ensures everyone looks their best, contributing to the overall style of your wedding. Whether it's a formal black-tie affair or a more relaxed garden wedding, encouraging guests to dress appropriately is a big trend for next year.
5. Bright and Bold Wedding Themes
In 2024, couples are going for bold and bright colours in their wedding decor. Forget soft pastels and whites – it's all about eye-catching shades like fiery reds, rich purples, and hot pinks. These vibrant colours are making their way into everything from invitations to bridesmaids' dresses, creating a visually stunning wedding.
As you plan your 2024 wedding, keep these five trends in mind to make your celebration unforgettable and up-to-date. Whether it's vintage photos, live saxophone music, bold colours, weekend festivities, or dress codes, each trend adds a touch of modern elegance to your big day.
At One Warwick Park Hotel, our experienced wedding planners in Royal Tunbridge Wells are ready to turn your dream wedding into a reality. Whether you prefer modern trends, traditional styles, or something unique, our wedding professionals are here to make your wedding planning journey smooth and stress-free.
Author: Julian Martines