Home restoration projects can breathe new life into your living space, enhance its value, and address structural issues. Whether you're planning a small-scale renovation or a comprehensive restoration, managing debris and waste removal is a crucial aspect of the process. Ordering a dumpster at the right time can streamline your project, maintain a safe work environment, and ensure efficient waste disposal.
The Importance of Home Restoration
Home restoration encompasses a wide range of projects, from updating a single room to a complete overhaul of an older property. These projects may include: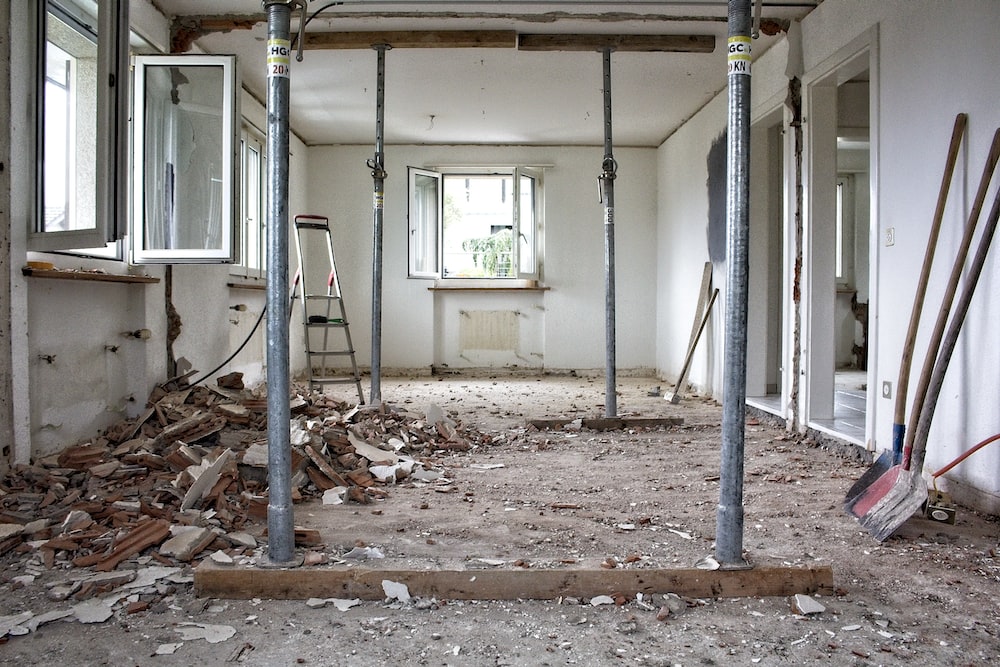 Kitchen Renovation:
Modernizing your kitchen with new appliances, cabinets, and countertops.
Bathroom Remodel:
Upgrading fixtures, tiling, and layout for a fresh, functional bathroom.
Basement Refinishing:
Transforming an unused space into a functional living area.
Whole-Home Restoration: Renovating an entire home, addressing structural issues, and restoring historic features.
When to Order a Dumpster
Ordering a dumpster for your home restoration project depends on the scope of work and the amount of debris generated. Here are some signs that it's time to consider renting a dumpster: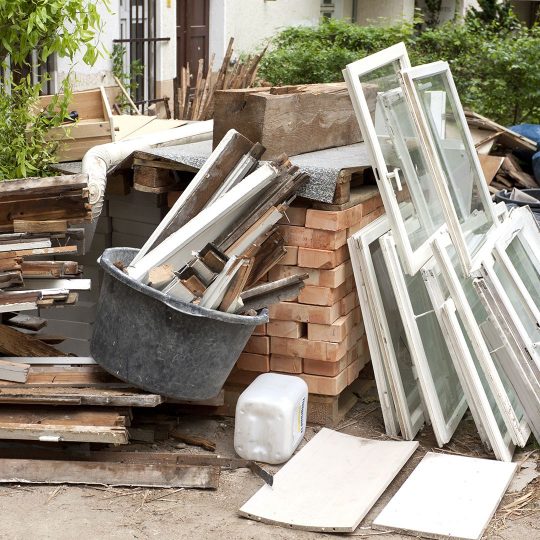 Large-Scale Renovations:
If your project involves extensive demolition, such as removing walls, flooring, or fixtures, a dumpster is essential to manage the debris effectively.
Safety Concerns:.
A cluttered workspace can be hazardous. Renting a dumpster helps maintain a safe environment for you, your family, and the contractors.
Efficiency:
Having a designated container on-site allows for efficient waste disposal. Workers won't waste time hauling debris to distant disposal sites.
Local Regulations:
Check your local regulations regarding waste disposal. In some areas, it's required to use a dumpster for certain types of debris or projects.
Environmental Considerations:
Responsible disposal of construction waste is essential. Renting a dumpster ensures that waste is properly disposed of or recycled, reducing your environmental impact.
Cost Savings:
In some cases, ordering a dumpster can be more cost-effective than multiple trips to a landfill or transfer station.
Project Timeline:
Consider the duration of your project. If it will extend over several days or weeks, a dumpster provides a convenient and centralized solution for waste disposal.
Choosing the Right Dumpster

When it's time to order a dumpster, consider these factors to choose the right one for your needs:
Size: Select a dumpster size that accommodates the volume of debris you anticipate. Common sizes range from 10 to 40 cubic yards.
Placement: Determine where the dumpster will be placed on your property. Ensure it's easily accessible for workers but doesn't obstruct traffic or pose safety risks.
Rental Period: Discuss the rental period with the dumpster provider. Depending on the project's duration, you may need to extend the rental period.
Permits: Check if you need any permits for placing a dumpster on your property. Your local municipality may have specific requirements.
Furthermore,
Home restoration projects can significantly improve your living space, but they also generate waste and debris that need to be managed properly. Ordering a dumpster at the right time simplifies waste disposal, enhances safety, and ensures that your project runs smoothly. When planning your next home restoration, consider the scope of work and the volume of debris, and don't hesitate to order a dumpster to facilitate the process and achieve your renovation goals efficiently.