Interior demolition plays a crucial role in renovation and remodeling projects, allowing for the transformation of living spaces. If you are considering an interior demolition project in Massachusetts, it is important to understand the process and comply with the state's regulations. In this article, we explore the key aspects of interior demolition in Massachusetts, including the necessary permits, safety considerations, and environmental guidelines.
Permits and Regulations:
Before initiating any interior demolition project in Massachusetts, it is essential to obtain the required permits. Contact the local building department or the appropriate regulatory authority to determine the specific permits needed for your project. Compliance with state and local regulations ensures that the demolition is carried out safely and legally.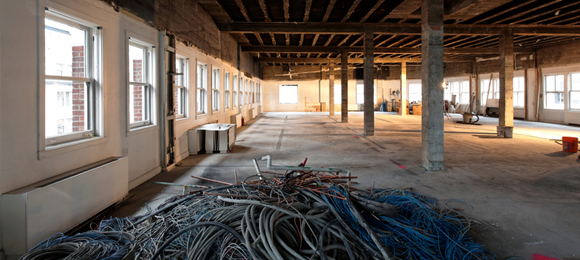 Hiring a Licensed Contractor:
To ensure a smooth and professional interior demolition process, consider hiring a licensed and experienced contractor. They will have the knowledge and expertise to handle the demolition efficiently while adhering to safety protocols and regulations. Verify the contractor's license and ask for references or examples of their previous work to ensure their competence.
Safety Precautions:
Interior demolition can pose various safety risks, including exposure to hazardous materials, structural instability, and electrical hazards. Prioritize safety by conducting a thorough assessment of the site before starting the demolition. Identify potential risks and take necessary precautions, such as wearing personal protective equipment (PPE), using appropriate tools, and implementing proper containment measures to minimize dust and debris.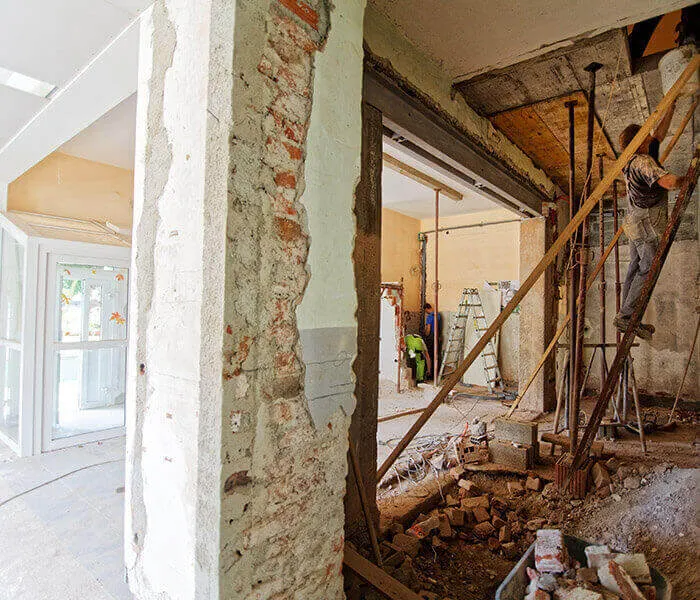 Asbestos and Lead Testing:
Before commencing any interior demolition project, it is crucial to assess the presence of asbestos and lead-based paint, as both can pose serious health risks when disturbed. In Massachusetts, specific regulations govern the handling and removal of asbestos and lead. Engage a certified professional to conduct thorough testing and, if necessary, arrange for proper abatement procedures in compliance with state guidelines.
Waste Management and Recycling:
Proper waste management and recycling are essential components of interior demolition in Massachusetts. Follow the state's guidelines for waste disposal, including the segregation and proper disposal of construction debris. Consider recycling materials whenever possible to reduce the environmental impact. Work with a licensed waste management company to ensure that waste is handled and disposed of responsibly.
Salvage and Donation Opportunities: During interior demolition, there may be salvageable materials or fixtures that can be donated or repurposed. Explore opportunities to donate items such as cabinets, appliances, or light fixtures to local charities or nonprofit organizations. Salvaging usable materials not only reduces waste but also benefits the community by providing resources for those in need.
Environmental Considerations:
Massachusetts places a strong emphasis on environmental protection. When undertaking interior demolition, be aware of the state's regulations regarding air quality, water runoff, and noise control. Take measures to minimize environmental impact, such as using dust control methods, preventing water contamination, and reducing noise disturbance during the demolition process.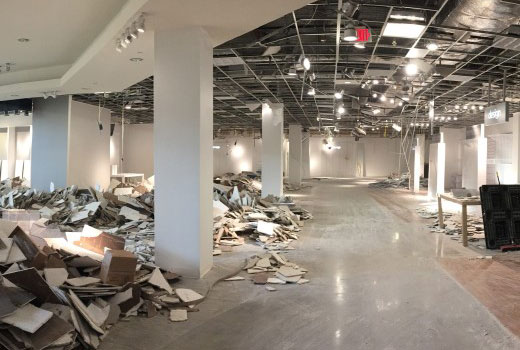 Proper Disposal of Hazardous Materials:
If hazardous materials are encountered during interior demolition, such as asbestos or lead-based paint, it is crucial to follow the appropriate protocols for their safe removal and disposal. Roll off dumpsters rentals will play a crucial roll in any demolition jobsites. Engage certified professionals who specialize in hazardous material abatement to ensure compliance with state regulations and protect the health of workers and occupants.
Documentation and Record-Keeping: Throughout the interior demolition process, maintain proper documentation and record-keeping. This includes permits, test results, contracts, and invoices. These records serve as evidence of compliance with regulations and can be valuable for future reference or potential legal requirements.
Interior demolition projects in Massachusetts require careful planning, adherence to regulations, and a focus on safety and environmental considerations. By obtaining the necessary permits, hiring licensed contractors, prioritizing safety protocols, properly managing waste, and following guidelines for hazardous material handling and disposal, you can ensure a successful and compliant interior