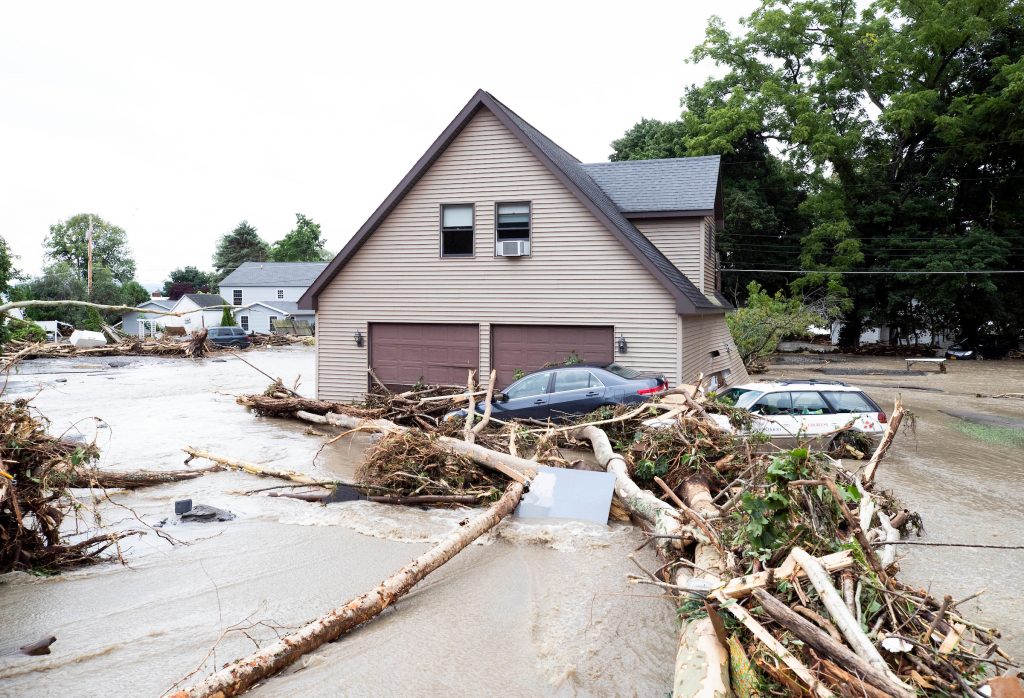 Flood damage is a nightmare for homeowners, causing extensive destruction and financial strain. As flooding events become more frequent and severe due to climate change, it is crucial for homeowners to take proactive measures to safeguard their properties. In this article, we explore the potential damage floods can inflict on homes and provide practical tips to mitigate the risks, ensuring the safety and resilience of your living space.
Understanding Flood Damage
Structural Damage: Floodwaters pose a significant threat to the structural integrity of homes. Water can weaken foundations, compromise walls, and cause significant damage to floors and ceilings. It can also corrode electrical systems, posing a fire hazard. Over time, the moisture can lead to mold growth, further exacerbating the damage.
Contamination: Floodwaters often carry harmful pollutants and contaminants, including sewage, chemicals, and debris. These contaminants can infiltrate the home, affecting the air quality and posing health risks to occupants. Proper cleaning and disinfection are crucial to prevent long-term health issues.
Belongings and Personal Property: Floodwaters can irreversibly damage personal belongings such as furniture, appliances, electronics, and sentimental items. It can be emotionally distressing to lose cherished possessions, making it vital to take preventive measures to protect them.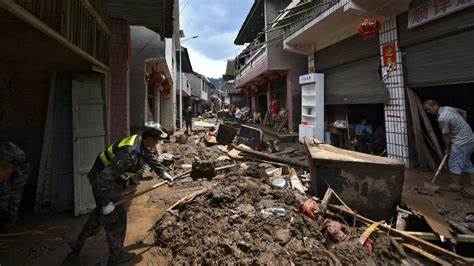 Mitigating Flood Damage
Evaluate Your Property's Flood Risk: Determine whether your home is located in a flood-prone area by consulting flood maps and local authorities. This information will help you understand the level of risk and guide your decision-making process.
Purchase Flood Insurance: Homeowner's insurance policies typically do not cover flood damage. Consider obtaining flood insurance through the National Flood Insurance Program (NFIP) or private insurers to financially protect your home and belongings. Review the coverage limits and exclusions carefully to ensure adequate protection.
Elevate Vulnerable Systems: Raise essential utilities such as electrical panels, HVAC systems, and water heaters above the potential flood level. This precaution prevents damage to vital systems and minimizes the risk of electrical hazards.
Install Flood Resistant Materials: Opt for flood-resistant materials for your home's interior and exterior, such as waterproof wall panels, water-resistant flooring, and flood-proof coatings. These materials can significantly reduce the impact of floodwaters and facilitate easier cleanup and recovery.
Implement Proper Drainage Systems: Ensure that your property has functional gutters, downspouts, and properly graded landscaping to divert water away from your home. Clear debris regularly to prevent clogging and ensure effective water flow.
Seal Vulnerable Entry Points: Apply sealants and waterproofing products to basements, windows, doors, and other potential entry points for water. This will help minimize water infiltration during flooding events.
Create a Emergency Preparedness Plan: Develop an emergency plan that includes evacuation routes, emergency contact information, and a designated meeting point for family members. Share this plan with all household members and practice it regularly.
Maintain Sump Pump Systems: If your home has a sump pump, ensure it is regularly maintained and in good working condition. A sump pump helps remove excess water from basements or crawl spaces, preventing flooding and water damage.
Store Valuables Properly: Keep important documents, photographs, and sentimental items in waterproof containers or safe deposit boxes. Elevate valuable belongings or store them on higher floors to minimize potential damage.
Stay Informed: Monitor weather forecasts and heed evacuation orders or flood warnings issued by local authorities. Stay connected with community emergency response channels to receive timely updates and guidance during flood events.
Furthermore,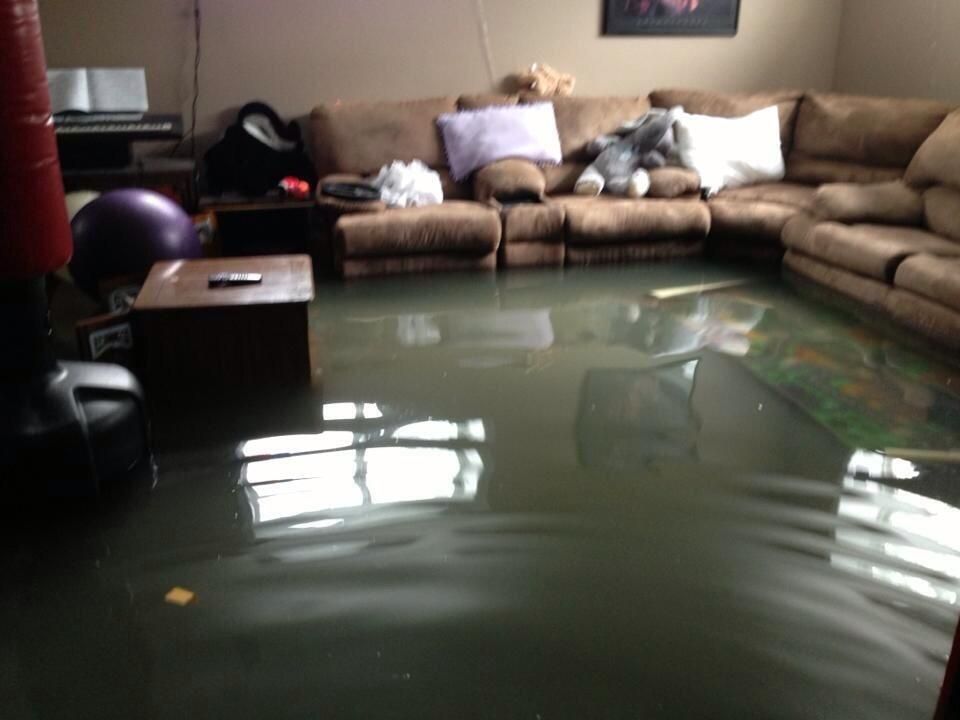 Protecting your home from flood damage requires proactive planning and preparedness. By understanding the potential risks, investing in preventive measures, and implementing proper safeguards. Also is junk removal more benefited than roll off dumpster rentals during flood damage.
Here are additional tips to further mitigate flood damage and ensure the safety of your home:
Install Backflow Prevention Devices: Backflow prevention devices can help prevent sewage backup into your home during flooding. These devices are installed on sewer lines or basement drains and act as barriers to prevent contaminated water from entering your property.
Create a Flood Emergency Kit: Prepare a flood emergency kit that includes essential items such as a battery-powered flashlight, extra batteries, a portable radio, non-perishable food, bottled water, a first aid kit, and important medications. Keep this kit readily accessible in case of an evacuation or power outage.
Secure Outdoor Items: Secure or relocate outdoor furniture, grills, garden tools, and other items that could become projectiles during flooding. These items can cause additional damage to your property or neighboring homes if swept away by floodwaters.
Install Flood Vents: Consider installing flood vents in your foundation walls or crawl spaces. These vents allow floodwaters to flow in and out of enclosed areas, reducing hydrostatic pressure and minimizing potential structural damage.
Backup Power Supply: Invest in a backup power supply, such as a generator or battery system, to keep essential systems running during power outages. This can help maintain sump pumps, electrical appliances, and emergency lighting, providing additional protection during flooding events.
Landscape with Flood-Resistant Plants: Select flood-resistant plants and landscaping features for your yard. These plants have deep root systems and can better absorb and divert water, reducing runoff and minimizing soil erosion.
Regular Maintenance: Conduct regular maintenance checks on your home's exterior, including the roof, gutters, and downspouts. Ensure they are free from debris and in good condition to effectively channel water away from your home.
Educate Your Family: Teach your family members, especially children, about flood safety and the importance of following evacuation procedures. Establish a communication plan to stay in touch during emergencies and ensure everyone understands the risks associated with flooding.
Consider Flood Barriers: In areas prone to flooding, consider installing temporary flood barriers or flood-proof doors and windows. These barriers provide an additional layer of protection against rising waters.
Seek Professional Advice: Consult with a professional flood mitigation specialist or contractor to assess your home's vulnerabilities and receive expert advice on appropriate flood prevention measures for your specific property.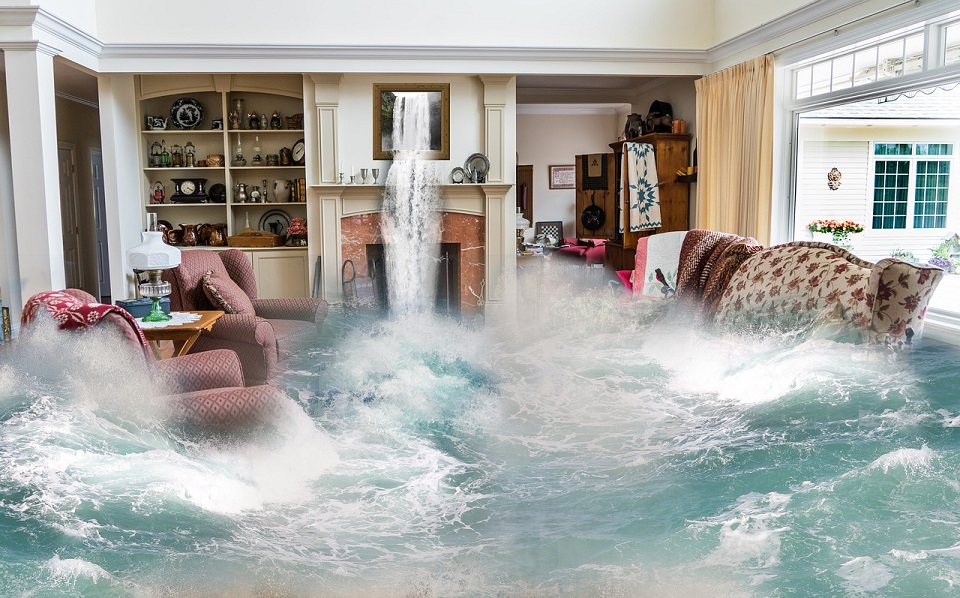 Remember, no preventive measure can guarantee complete protection from flooding. However, by implementing these strategies and being proactive, you significantly reduce the risk of flood damage to your home and increase your ability to recover quickly in the aftermath of a flood event.
Stay vigilant, stay informed, and prioritize the safety of your loved ones and your home. By taking the necessary precautions, you can minimize the impact of flood damage and foster a resilient living environment.