Explaining the purpose and benefits of using an architect to design your home extension.
A qualified and experienced architect has been trained for many years to design buildings or extensions to buildings, that will meet all planning permission and building regulations. They have the design skills to ensure that not only does your extension provide you with more living space but that it complements your current home.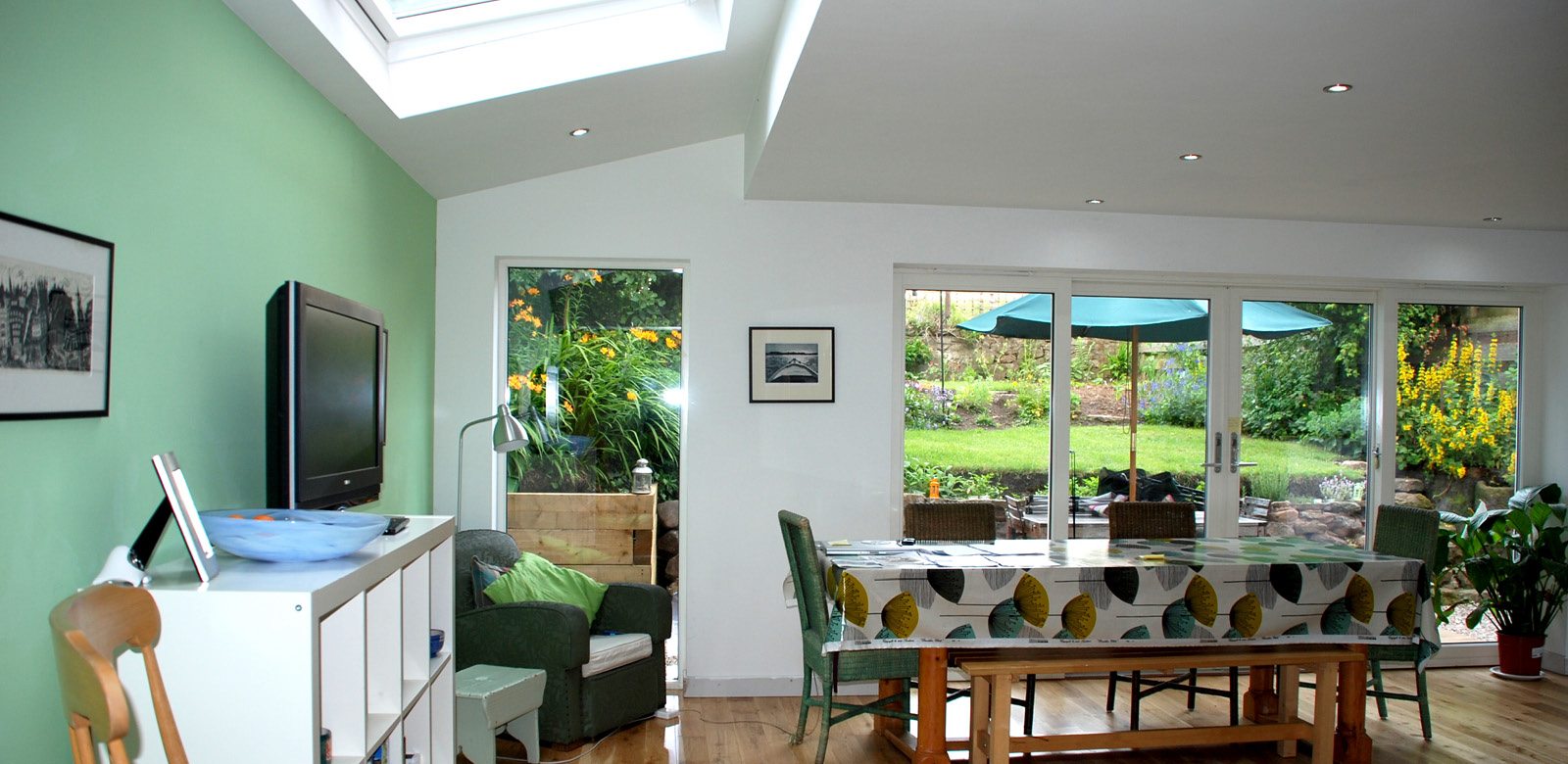 6 Benefits an Architect will bring to your Home Extension Project
Budget
It is important that the design can be built within your budget. No-one wants to build a house extension and then discover they can't afford to pay to install their stunning new kitchen units. An architect will be able to create a design within your budget that also takes into account costs for things such as new furniture, decorating and building warrant fees.


Do you need planning permission?
An architect will know if your build needs planning permission. Some loft conversions and small extensions at the back of a property do not need planning permission. They will also be able to check if your property is a listed building or is in a conservation area. In either case, it is likely you will need planning permission and may have more detailed regulations to follow.


Paperwork
An architect will ensure that all the necessary paperwork has been completed so that your extension complies with all building regulations and planning requirements.


Planning
Even a small extension can take a relatively long time. Although the build itself may take only 6-8 weeks, the time from first engaging with an architect to the building being given a Completion Certificate may take 6 -12 months. Depending on your arrangement with your architect you may pay for them to manage the whole build process or they may hand the project over to you once the plans have been granted permission. In either case, your architect will be able to help you plan the process and give you an idea of timescales.


Stay at Home or Leave During the Build Phase
Depending on the size and complexity of your extension, your architect will be able to advise if it will be necessary to find somewhere else to stay (another cost) during the build or if it will be possible to stay at home.


Building Contractors & Craftsmen
Experienced architects will have built up many good connections over the years and will be able to recommend builders, contractors and specialist craftsmen to contact for quotes.
Ross Smith & Jameson Architecture, an Edinburgh architect was established in 1948. We always aim to design beautiful places for people. We work closely with every client to ensure our designs meet their budget and timescales and exceed their expectations.
Author: Ian Jameson